Your LinkedIn journey does not stop with creating the best profile.
f your goal is to get more traffic for your personal or business profile, you will need to reach out to more connections and continuously update your page with different content.
There is no definite formula on how to get LinkedIn shares and likes but knowing some of them and putting them in action goes a long way.
How to Get More Likes for Your LinkedIn Content
Here are some of the things that can be done to increase traffic to your content. It focuses on the content itself as well as what connections and followers can do to your LinkedIn account.
These tips are actionable and are simple yet practical things that can be done to increase the likelihood of your content being liked by more users.
Target your Audience
Your company focuses on the needs of first time-mothers. Should your content be about the perks of being single? Knowing what your audience wants and which topics they respond to are important in getting more likes for your content.
At the end of the day, the audience's attention is what you are seeking. It helps to stay positive with your content to make users support you the same way you have made them feel.
Negative content can draw users to your LinkedIn profile but for the wrong reasons and it is also a risk to get reported or flagged as inappropriate for the platform.
Use Visually Appealing Images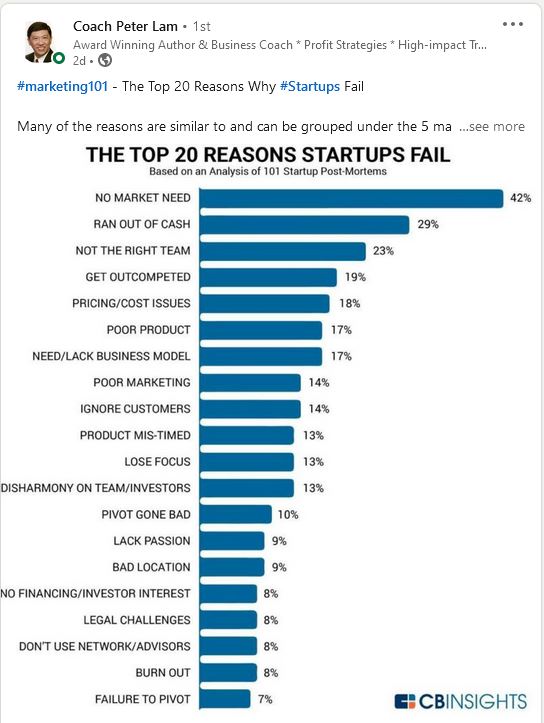 Some of the users are more visual than others. They tend to be drawn to content with images that are professional-looking. Use this to pull in more views and likes and to give time for your content. It also says something about the LinkedIn profile which uses attractive photos. It shows that the owner of the page gives equal importance to the content as well as its visual appeal. Nobody wants a blurry or grainy photo to represent their business or their professional LinkedIn profile.
Ask For Help From Professionals
If you have the budget to spend, there are services that you can subscribe to boost likes for your LinkedIn posts. There are companies like SocialAppsHQ that provide LinkedIn followers and connections so you can start your profile ahead of new users. Other services include LinkedIn likes and shares to the content of your choice.
On the other hand, LinkedIn itself has premium services that are not included in the basic account. These include data and analysis on your connections to know what works best with them.
Post More Often on LinkedIn
Getting one of your content liked by people is good but what can make it better is to keep them coming back. You already have their attention the first time you generated good content which they have liked or shared.
Repeating the same not only increases your exposure by getting on top of user news feeds, but also gives you more chances to gain more followers and connections. It also gives you an opportunity to learn more about your target users and for them to know more about you. For more information, check out this guide on when to post on LinkedIn for your industry.
Get More Connections and Followers
More followers and connections do not equal more likes, but if you don't have any who will? It's a funny way to put it but your connections and followers matter. Aside from enabling you to reach out to more users, it brings you in the right direction of your goal.
Target the users who you think will help you get nearer to your audience. If you have similar tastes and preferences, it is most likely that there are similar users within their connections.
Extend Your Reach To Other Social Media Platform
Working with different social media platforms increases your exposure to more users. With 2 or more overlapping platforms, it is more likely that you will tap into users who are outside of your circle. It is also a great way to understand how users from different platforms respond to your content.
LinkedIn profiles have a different purpose compared to the others where its content is more professional and at some point more rigid. Knowing how users are on different platforms gives you options on how to interact with your followers and connections and get to know them outside of LinkedIn.
Related Post: How To Use LinkedIn Hashtags
FAQs
Do likes matter on LinkedIn?
Yes, it does! If you want your LinkedIn profile or page to be promoted continuously, you need to have more likes in your content. It will show up on more users' feeds if it has consistent traffic, which includes shares, followers, and likes.
Why are my LinkedIn posts not getting likes?
It might not be viewed by other users because of your posts' privacy settings. Check if this is visible to your target audience, whether everyone in LinkedIn, a specific group or just your contacts. You might also want to read this post on why your posts on LinkedIn are not getting likes.
Should I like my own posts on LinkedIn?
It may look or sound weird but liking your own post on LinkedIn is one of the ways to promote your content. If there was not much attention given to it when you first posted it, it will appear again on your connections' feeds when you like it. It gives you another chance to get the attention your posts need.
How many LinkedIn likes are good?
Anything more than one is a good start for LinkedIn likes. It's not only the likes that matter but how many connections and followers you have. Also, it helps that it consistently gains likes as it keeps your content promoted.
Is it better to like or share on LinkedIn?
Shares and likes are good in terms of getting attention to your content. If your shares are from another social media platform, then it is definitely good. Shares within LinkedIn encourages promotion within the platform and increases the chances of getting more followers and connections. No need to compare likes and shares as it complements each other to achieve your goals.
Latest posts by Rajat Garg
(see all)