You're looking to grow your connections and you know you need digital presence to get it. Either you're starting a new venture, or you're looking to widen your network as a professional. A lot of your workmates suggest that a good way to do that is to use LinkedIn and by posting about your topic of expertise. It's been days and your posts are still not getting the likes and shares you've expected and you're not exactly sure why.
What are the reasons why your LinkedIn posts are not getting any likes? Here are the most common possibilities.
P.S. Need to boost your engagement? Check out this service to get LinkedIn Likes from real and active users.
Your LinkedIn posts are not engaging enough to get likes
When you're new at something, it could be nerve-wracking to try and learn everything you can. It's beneficial to follow what has been known to work for other people especially when it comes to social media. Numbers don't really lie when it comes to measuring engagement. Likes and share counts show if your post or content is effective enough.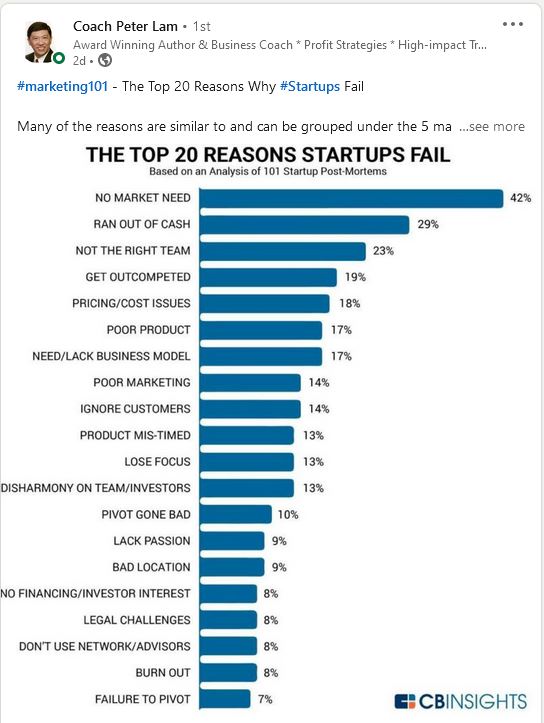 To make sure your post is as engaging as it can get, you can try some of these pointers.
Use short and effective titles. Having a short title with 40 to 120 characters would ensure you capture your audience's attention by using your main message. Make it short and sweet but don't forget what your readers came for! Make your title your own but not too much. Some potential connections also look for content using search engines or the search field in LinkedIn. Your titles should be easy to search, so use words specifically for your topic.
Avoid using questions as headlines, how-to posts are more effective. When posting on LinkedIn, it's best to use "How-to" as titles instead of questions. Applying this type of title helps your LinkedIn post perform better compared to others.
Make use of 8 images on your posts. LinkedIn posts with 8 images perform better than most posts also. You can include images that would surely drive your message home. More than words, your posts should also capture what you're trying to say through images that would catch people's attention. Although, it's best to stick to 8 pictures and maybe use videos for next time instead.
Write long-form posts. Long-form posts with a word count between 1900 – 2000 get the best number of post views, likes, and shares in LinkedIn. If your goal is to show your knowledge on a topic to a lot of people, long-form posts would help you make it happen.
Use simple words. Using conversational English increases your visibility because more people would read something they easily understand. Be straight to the point instead of using complicated words that might drive people away.
Include persuasive words. The use of persuasive or influential words increases the success of your post. Incorporating the words "you", "because", "new", "instantly" and "free" have proven time and time again that words matter. Persuade your readers that you know what you're talking about and that they're not wasting their time reading it.
Related Post:
Your LinkedIn post was not published at the right time
There are more things to consider besides posting the right words. More than creating an engaging enough post, you should also think about how to publish a post in the right way because this is also a reason why your LinkedIn posts aren't getting enough likes.
Publish your post on Wednesday or Thursday. Since LinkedIn mainly targets professionals, it's no surprise that engagements peak during working hours. You should take advantage of this by posting from 8-10 am and 12 noon on Wednesday, and 9 am and 1-2 pm on Thursday.
Tuesdays to Friday from 8 am to 2 pm also works well. Engagements only drop by the time weekend comes around. Mondays don't perform really well too, possibly because most professionals are catching up on leftover work from the weekends.
Follow up on your post by replying to comments. Once you published your post on LinkedIn and you're getting some attention, you should reply to comments as well. It's best to engage more on positive comments and reply only when necessary to negative ones. Keep the conversation going and discuss more with your potential connections.
Spread your content by sharing to groups and other platforms. Your goal is to reach as many people as possible. What better way to achieve that than by sharing your post wherever you can? Reach related communities and people by sharing your post to different groups and people in and out of LinkedIn. The internet is a virtual village so why not knock on all possible doors.
For more information, you can refer to this guide to find the right time to publish on LinkedIn.
FAQs
Here are some frequently asked questions.
Do likes matter on LinkedIn?  
Likes and views on your post on LinkedIn would make sure people see it. Like all other social media platforms, LinkedIn has an algorithm that ranks what post would be relevant for other users. 
Can you post too much on LinkedIn?
Posting too much is possible. When you create too much content that's not too relevant, your followers might think everything else is just noise.
How often should you be posting on LinkedIn?
Twice a week would work well to keep your profile active. Once a day should be the maximum time you post to avoid posting too much.
How long do posts stay on LinkedIn?
Your posts could stay up to 2 years on LinkedIn. You can delete and go back to posts published before that timeframe.
Do hashtags work on LinkedIn?
By adding hashtags to your post, it can be more visible to other people who might find it relevant. Hashtags work as long as the words you use are relevant to your topic. LinkedIn doesn't limit how many you can use but make sure your hashtags count. If you want to utilize this strategy, you can refer to this post on how to use LinkedIn hashtags.
There are a lot of reasons why your post may not be getting the likes and views you expected but once you get the hang of it, getting engagements on LinkedIn could be easy-peasy. Just make sure you're keeping things simple and to take note of these pointers.
Now are you ready to publish your first post?
Latest posts by Rajat Garg
(see all)