Creating new content is never easy. Ideas tend to be based or inspired by content that other people had already presented. This is most especially true with regards to online digital content creators who need to produce high-quality and fresh content almost every day.
However, if you are someone who started out in blogging but has decided to shift to the LinkedIn platform, there are a number of great ways in which you can repurpose those blog posts into LinkedIn posts and not let them go to waste.
P.S. Looking to get more engagement for your LinkedIn post? Check out LinkedIn likes packages by SocialAppsHQ to get real users to engage with your content!
Turn The Posts into Creative Graphics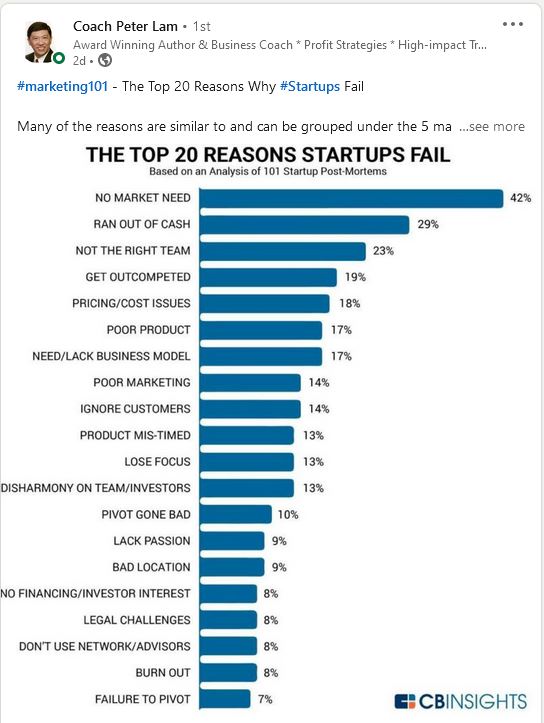 A lot of people love visuals. There are also some who absorb information better if it is presented visually. So creating digital graphics based on your previous blog posts is one great way to repurpose them.
There are a lot of ways to choose from when it comes to converting the information that you have from your blog into stunning graphic visuals. It can be presented through infographics, typography, or simply a photo with a few texts on it.
Whatever you choose, it's important to learn the basics of design and layout. You still have to make it presentable so that your audience will be curious and engage with it. There is a lot of free software available out there that you can download to help and guide you in making digital art.
Don't forget to insert the link to your original blog if you want to promote it.
Create a carousel

You might be unfamiliar with the term carousel, but it's simply a slideshow of pictures/videos that are connected. This is another effective way of repurposing your blog content into LinkedIn posts using visuals,
The carousel is very effective especially if you are going to present a lot of information that can not be compressed into one picture. There are also a lot of tutorials and free software that can help you in putting together simple picture slides and videos.
Make videos out of it and post on LinkedIn

Creating videos out of your blog posts is also another great way to present it on LinkedIn. It doesn't necessarily need to be edited professionally. You can just record yourself in front of the camera, make a few edits, and then you are done.
But if you are feeling motivated to put more effort into it, you can also try learning how to create motion graphics. The more visually pleasing it is, the more viewers you will gain.
Some things to remember when recording yourself are good lighting and clear audio. You can use the content from your blog as a script or you can highlight the key terms and present those only.
For more information on what to post on this social media platform, you can check out this post on types of content to post on LinkedIn.
Go live on LinkedIn and use it for discussion
Before anything else, you have to be aware that not everyone can do a live stream on LinkedIn. You first have to apply for it from the admin before you can use this feature. But once it gets approved, you are all set to go.
During your live video, you can choose one blog that you have made and use it as the main topic that you will be discussing. Just like in making a pre-recorded video, you can also opt to use the content as your script.
But it is important to add some impromptu things from time to time in order to avoid making your live stream bland. This also usually works better if you already have a good number of connections/followers on your page. This ensures more viewers of your live video. For more information, you can check out this post on how to use LinkedIn live.
Simply promote on LinkedIn

If you really don't want to put a lot of effort into reusing your blog posts, you can then just simply create a new post and promote that certain blog post. You can try writing a summary first before inserting the link that will redirect your viewers to your original blog.
It can be a short description or even an excerpt from your blog. Whatever it may be, just make sure that you will give a short background on what it is all about.
Related Post: How to Post Consistently on LinkedIn
Frequently Asked Questions

Here are some FAQs we get about repurposing blog posts into LinkedIn posts.
Can I post my blog on LinkedIn?
There is a way where you can share your blog through a link in a LinkedIn post. This is actually a good way of directing traffic to your blog especially if you have a lot of followers on LinkedIn.
Should I share my blog on LinkedIn?
LinkedIn is an effective platform fr boosting your blog's online presence. So if you already created a lot of content in your blog, it is a great idea to share it through your LinkedIn account.
How do I link my blog to my LinkedIn profile?
It's quite easy! Just go to your profile, click Contact Info, and then search for Blog. You can then insert the link to your blog account there.
Latest posts by Rajat Garg
(see all)