Marketing yourself on LinkedIn can be quite hard especially if you don't know how to properly start it. It's just like promoting any other kind of product. Only now it's online and you will have more people to compete with on the same platform. So knowing the basic ins and outs in digital marketing and branding strategy will surely help you get that edge over your other competitors.
If you want to learn more on how you can build your personal brand for LinkedIn, below are some ways that can help you jumpstart it the right way.
Treat LinkedIn Like Your Resume
To start things off, you have to keep that mindset that your LinkedIn page is just like your resume when you go on and apply for jobs.
Most recruiters use your LinkedIn accounts to check your qualities and qualifications as their potential candidate. So you have to make sure that everything that's written there is related to who you are and what image you are trying to project. By the way, if you need an account for personal branding, you can get LinkedIn accounts that are aged and verified here.
To get better search traffic from LinkedIn, you can include keywords that you would like to be associate with, most especially in your particular field. Think about what words employers would normally search for when they are looking for someone with your expertise and include that in your profile. Answer the basic questions about who you are, what you do, and why they should choose you.
Always update your LinkedIn account too. After creating your profile, you can't just leave it out there online without updating it, especially with your new experiences/accomplishments. Remember, your goal is to create a brand that stands out from everyone else's. So creating one with a lot of achievements listed is one way of attracting recruiters to your page.
Create Valuable Content on LinkedIn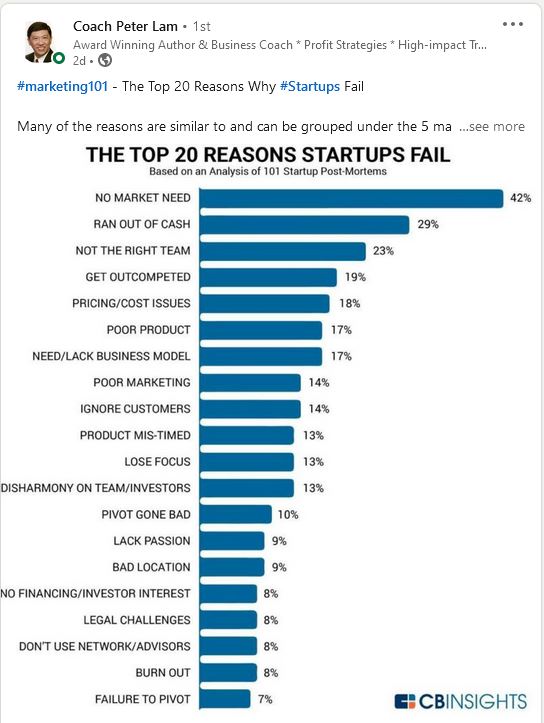 Of course, when creating digital content and establishing a "brand" for yourself, you must have a certain niche and a certain target market beforehand. It's always better to capitalize on the skills that we already have. But there are also some things that we have to further consider.
If there's already a lot of people doing certain content, your chances of building a successful brand can possibly drop. There's still a chance of succeeding, but it definitely is harder than choosing an area where there are fewer competitors.
You don't have to necessarily learn something new. One way where you can still create content based on your skills and knowledge is to perhaps have a more specific focus on a particular area of your niche. For example, if it's about marketing, you can be more specific as to what type of marketing is your expertising: traditional print marketing, digital marketing, influencer marketing, etc.
Just make sure that it's something valuable in the market to ensure that you will get as many interactions and connections as you can.
Regularly Post Content on LinkedIn

After creating high-quality and valuable content, it's now time to do the more tedious part of the job: regular posting. If you've successfully started publishing your digital content and attracted a lot of people with it, it's only natural for them to be looking forward to fresh content from you regularly. Check out this post for more information about the types of content to post on LinkedIn.
By doing that, you will be able to keep your connections interested and engaged. It can even catch the attention of other users. LinkedIn's algorithm will also help you if you do a good job in consistently creating high-quality content on their platform.
Remember that there's no easy way to establishing a strong brand online.
It really takes a lot of hard work and consistency to be able to get it. Not only that, you'd need to find the best time to post on LinkedIn for your industry to maximize your reach.
Balance personality and professionalism
Don't forget that your target market is a group of people too. So, building that connection between you and your audience is also important. You can try and be more personable with how you present your content. Share some experiences you've had and you can even share some real-life stories to make them feel that connection with you.
But you should always keep in mind that since you are on the LinkedIn platform, you must conduct yourself with professionalism. This is still a business setting. Being able to find that balance is very important and can really step up your brand image on LinkedIn over time. When engaging with professionals from a renowned branding agency, maintaining  this level of professionalism in your interactions can help establish valuable connections and enhance your reputation within the industry.
Improve the LinkedIn Profile Picture that you use
Now, this might come as a no-brainer but choosing a great photo for your profile picture will really improve your overall interactions in LinkedIn. This also includes having an impressive and eye-catching cover photo to go with your profile.
Use a profile picture that has good lighting and shows that smile of yours. This will make you look approachable which is very important if you are attracting people to your page. Another tip in choosing your profile picture is to make sure that your face isn't too close-up nor too far from the entire frame. A picture showing your shoulders and face should be perfect.
Just find the right mix of corporate and "open" with the photos that you will be using. Don't just settle for the traditional ID picture format, or a cover photo that is too bland. Choose something that will stand out and will catch people's attention immediately.
Interact with other relevant accounts on LinkedIn

It's also very important to interact with other users. LinkedIn's algorithm also boosts the visibility of accounts that constantly engage with other people's posts. Not just simply reacting, but really commenting your thoughts on their post.
Make sure that they are relevant to your own page though since it's going to be visible to your audience. By doing this, you are showing them that you really engage with other people's content and not just your own.
It further creates that sense of familiarity with you and your audience, since it makes them feel that you are just like them. Trust will then grow among your group, which is very important in creating credibility for your brand.
FAQs
What does LinkedIn personal branding include?
This includes everything your target needs to know about you and your digital content, creating connections with them, and then solidifying that personal brand that you have started on the platform.
Can you post too much and too often on LinkedIn?
You still have to make sure that what you post is relevant to your niche. It might come out as weird and unprofessional if you post too much about your day especially if it's not related to what your page is all about.
How do I name my brand?
Think of a creative name that perfectly captures what you/ your brand/ your company is all about. It should describe the entity aptly. Sometimes the simplest words are the best.
Latest posts by Rajat Garg
(see all)