Humans are, by nature, visual creatures. We are drawn to shape, color and movement. It can even be argued that our primary sense is the sense of sight. It's what we use the majority of the time to obtain information about our surroundings. Many people learn better using visual aids, as well. 
Because of this, social media platforms utilize photos and videos to communicate and relay information (i.e., poster or infographic), to evoke emotion, or to simply tell a story. Image-centric app Instagram is popular and successful for this very reason. 
For Facebook particularly, the first images that a user or viewer sees are the profile pictures and above that, a cover photo. Although mainly serving a decorative purpose for profiles of a personal nature, cover photos–and cover videos, for that matter–can work to a business owner's advantage. Especially for businesses, posting a cover video is no doubt an effective way to get your audience's attention. 
But what is a Facebook cover video? When you visit a Facebook profile or page, it is the banner-like video at the top above its profile picture. It explains more about the business without requiring the audience to locate and read your About Section. In this post, we'll share exactly how to make a Facebook Cover Video for your brand!

P.S. Want to get more engagement for your videos? You can now use this service to get more Facebook video views from real users. This is by far the fastest way to get active audience to check out your videos on Facebook.
How can Facebook cover videos help my business?
Facebook cover videos not only grab but hold onto viewers' attention. They pique interest and, if the video is well-made, imprints on the audience's memory. It is the first thing a visitor sees on a Facebook page, so a good cover video is essential. A cover video can help in conveying the brand's message, promoting an event, or yet showcase a new product, encouraging others to follow through with the brand's call-to-action. 
Cover videos also present a different way to introduce what your business offers and tells your audience or target market what they can expect. More than that, these videos are also used to provide the audience with an inside glimpse of the story of the business, the people behind it, and the culture and values of the company. 
What should a Facebook cover video look like?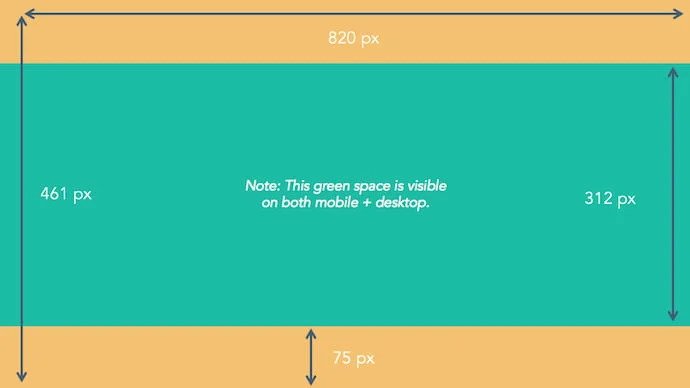 According to Facebook guidelines, a cover video should be at least 820 x 312 pixels, lasting from 20 to 90 seconds, with 2.7 aspect ratio for best results. 
It is important also to be mindful of copyright laws. Using music or content that does not belong to you without giving proper recognition or paying for it could land you in a lot of trouble. Make sure to avoid posting deceptive and misleading content.
Another good tip is to choose from among 10 thumbnail options, one that you believe would make viewers click on the video.
Uploading such a video is a piece of cake, but creating it is another thing altogether.
How do I create a Facebook cover video?
There are a variety of video creators touted online, which you can sign up for an account for free. These platforms will then show you an array of options of sizes, designs, or templates depending on the type of video you wish to make. 
For our purposes, some video creators already have a built-in Facebook cover format, which automatically provides the correct or most appropriate ratio. You can also customize your chosen video template as necessary.
Video creators normally also have a library of stock videos, which you may use. You may also upload your own video. For a better fit, some video creators offer the option to trim the video to comply with Facebook specs. Others allow you to add text to the video cover for added customization. 
FAQs About Creating a Facebook Cover Video
How do I make a Facebook cover?
On your Facebook page, click on the"Add a Cover" button on the top left corner of the cover photo space. Click on "Upload Photo/Video" and scroll through your library to select the image or video of your choice. A preview of the image or video will appear. You can adjust the position of the image by dragging it with your mouse. When you are satisfied with the positioning, click "Publish."
Can Facebook cover photos be GIFs?
Yes, GIFs can be used as a Facebook cover. Upload as you would for a photo or video cover. 
What is the best video format for Facebook?
The suggested video formats include: MP4, MOV, ASF, AVI, and DAT, among others. These ensure that there are no "digital hiccups" when your visitors view your page and video. 
Do Facebook cover videos play on mobile?
Facebook cover videos are designed to play on various devices including mobile phones or gadgets. Users can also choose to view the video with or without sound. 
How do I create a slideshow on my Facebook page?
Go over to your Facebook page, and locate the status update section. Click on "Photo/Video"  and then choose "Create a Slideshow." Plug, save, and play – it's quite easy! 
Latest posts by Rajat Garg
(see all)