Interested in getting more engagements on your Facebook page? It all starts with an audience. Although organic reach is more difficult to achieve these days, sending an invite to your friends' list to like your page is an effective way to build your following.
It's easy—no extensions needed, and it's all native on the platform. Not sure where to start? Let this guide help you with everything you need to know how to get more followers and boost your page altogether.
P.S. Ready to grow your brand and get more engagement on Facebook? You can now get Facebook likes using this service to build credibility for your products and services.
Are Facebook Page Likes Still Relevant?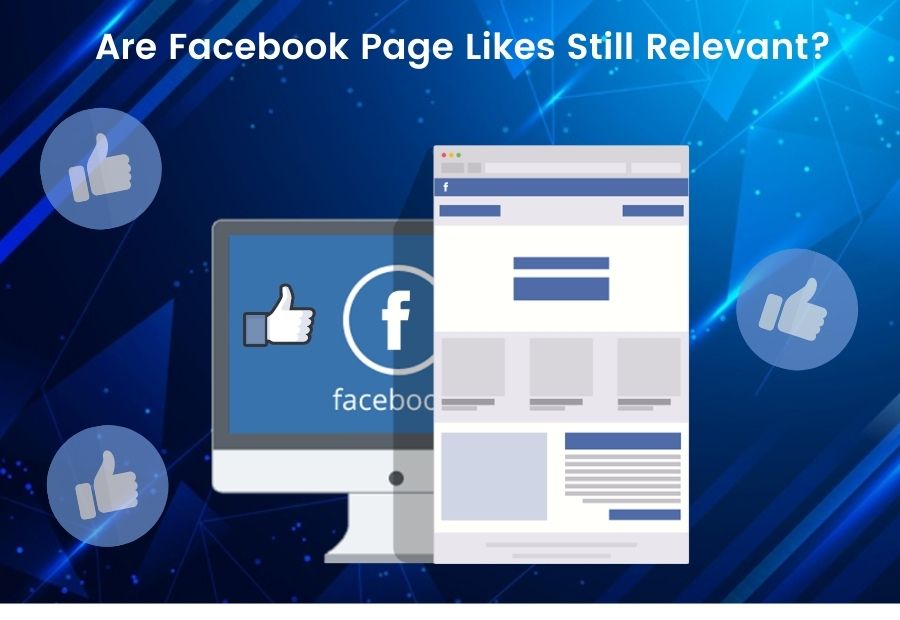 Despite changes to Facebook's algorithms, obtaining likes and follows is still important for social media. Here are reasons why:
Important Social Proof
Think of it this way: If you're craving for ice cream, and you come across two shops side by side, one has a line outside while the other is nearly empty, which one would you go to? Probably the former because the line is a positive indication that their product is good.
Similarly, if they go to your page and see that you have a large following, they're most likely to engage. Whether we like it or not, these indicators are social proof of your popularity and/or relevance.
Potential For Business
If you value building genuine connections with your followers, then every new like is worth celebrating. If you know how to keep them engaged and potentially lead them through your sales funnel, then having the following can make or break your business.
Pro Tip: Connect your socials to your other marketing platforms such as website, email thread, and mobile app.
Increased Exposure
On Facebook, new likes often show up on other friend's timelines as recommendations. Simply put, an increase in following can also mean an increase in your page's exposure. Once you generate traffic, it'll be easier to turn engagements into tangible outcomes.
Steps to Inviting People to Like Your Page
To grow your business, you can invite people to like your page and the process is very simple. Here's how to do it:
If you haven't already, log in to Facebook and go to your page.
Under your cover photo, look for the bar that says "Liked," "Following," "Share," and the three dots beside those.
Click the three dots.
From there, a list of options will appear. Scroll down until you see "Invite Friends." Hit click.
A pop-up will appear with more options to choose from like "Not Invited."
Click on that tab and choose "Select All." You can also manually enter the names of those you want to invite from your list.
If you have a specific person in mind, just type up his or her name in the search bar. But if you just want to browse, you'll automatically see a list of all your friends. Left of the search bar, you'll also be able to see your friends segmented into groups you're part of.
Type in a message to go along with the invite. Facebook provides an auto-fill, but it's best to customize it, so you can make sure that they'll notice.
Click "Send Invite" to finish the process.
FAQs to Sending Your Friends Invites to Like Your FB Page
Here are some of the questions that we get regarding invite friends to like your Facebook page.
Can I invite my non-friends to like my Page?
Apart from your personal friends, you can also "invite" people who still aren't part of your network. There are two options to choose from:
Using the "Share" Feature
Go to your Page and look for the bar under your cover photo. Choose "Share."
A pop-up will appear which gives you options as to where you want to share your page. For example, you can choose to share it to a Group so that even your non-friends can see your update. If you choose to share it directly on your Timeline, be sure to set the post to "Public."
Note: If you happen to see an information tab on top of your page that says "Go to Business Manager," this means your page is managed through the Facebook Business Manager. Click on the link and follow the remaining steps.
Be sure to keep it non-spammy. Always include a friendly caption that explains why you shared your post and why it's worth visiting.
Using "Promote Your Page" Feature
If you have the budget, you can opt to choose this advertising option to increase your likes. This is very targeted to ensure that your posts reach their intended audience. Once they find it relatable, it will lead them to follow you.
Can I re-invite my friends to like my Page?
Facebook will only allow re-invites IF they canceled the first request. And even then, some requests might not show up again. You can send them a direct message for a gentle follow-up. The key is to give them a reason to notice you. Maybe you have an event coming up? Or you're hosting a giveaway. Sometimes, they just need a little push through incentives.
Latest posts by Rajat Garg
(see all)